We've all been stopped in our tracks by a beautiful home. Maybe it had an eye-catching balcony, a perfectly-executed porch, or a gorgeous green lawn. Either way, the experience leaves us inspired and dazzled. That is the magic and power of curb appeal, and your home in Palos Verdes could be the next one to astonish all who encounter it.

Your home's facade is like the cover of a magazine; it's the first impression people experience and is an implicit preview of what's inside. Whether you're thinking about selling, or simply want to elevate the look of your home for your own enjoyment, enhancing curb appeal is a great idea to improve your return on investment, especially in the South Bay and Palos Verdes real estate markets. Not only does this give your home a new, fun look, but it increases its total value.

You don't have to spend a ton to give your home exterior a dreamy makeover. Most of these materials can be purchased at the store for less than $100. When advising on improvements to maximize the value of a home, our team at Watts & Associates aims to net homeowners $3-5 for every $1 invested. Sometimes we recommend updating the landscaping and other times it means a full remodel. Improving curb appeal is a great place to start because this will always produce a high return on investment. Here are some resourceful ways to leave all passersby and home-seekers in instant awe.
Freshen Up Your Front Door
Paint It For A Pop
Your front door is not just an entryway in and out of your home; it's a fun opportunity to express your personality and taste. You can jazz up your home's main entrance with a fresh coat of paint — whether it's a bold color or peaceful neutral. Opt for a hue that accentuates or enhances the look of your home. You can download and use an
app to virtually test the color out
or hold up a good old-fashioned swatch. No matter what color you choose, the goal is to make your front door stand out rather than blend in. It's a low-cost alternative to buying an entirely new door and should cost somewhere around $50 for a gallon of paint and all of the materials needed to complete the project. We promise that it's
an easy DIY project
— even for beginners!

Get Nifty With A New Door Knob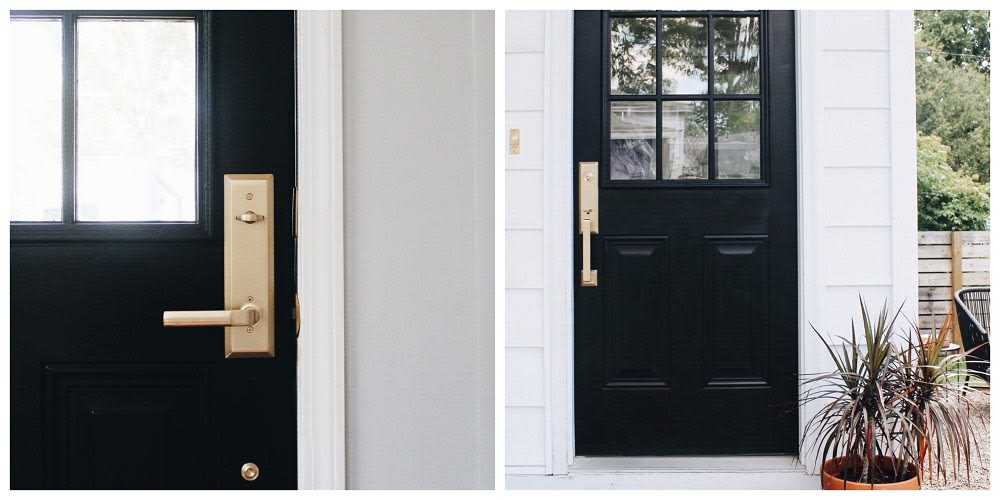 It may seem like a small shift, but installing a new doorknob can make a huge difference. You can play with
shape, size, style, and trim
for an entirely different look, or simply pick a color that contrasts with your door's new paint. For example, black hardware on a white door provides a classic yet electric statement. Another elegant look is brass hardware against black paint. If safety is important to you, there are endless safety locks to choose from with cameras or numerical codes to unlock the door. If you really want to have fun with your door, you can also add
a cool and unique door knocker
for guests to fawn over when they stop by for a visit. There is a vast array of one-of-a-kind knockers, from fruits and anchors to sea turtles and lions, online and in stores.

Give Your Mailbox A Makeover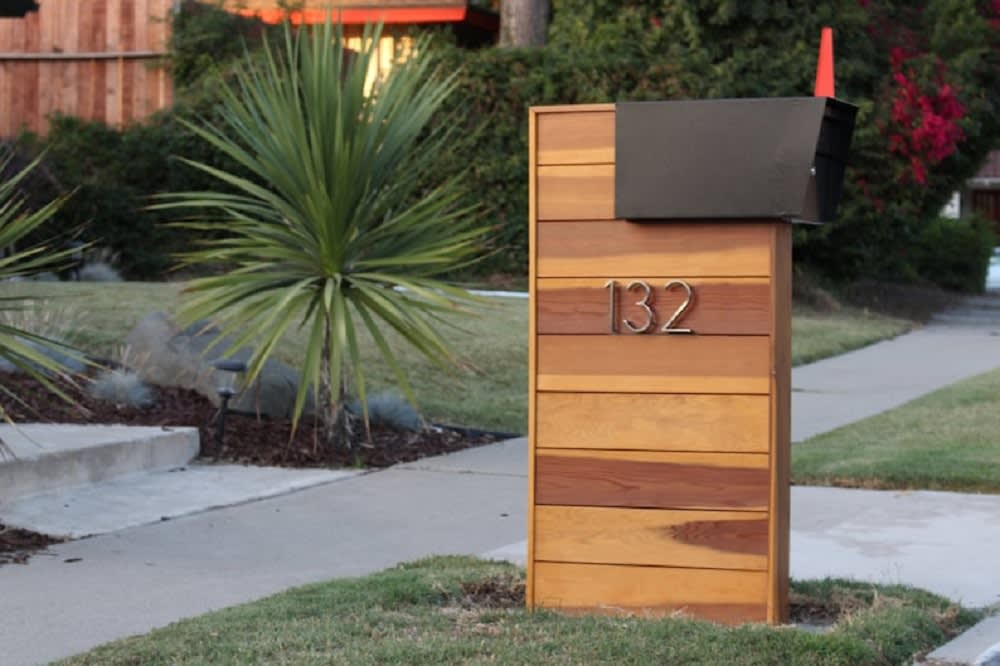 There's nothing like a fun touch that's also functional. If your mailbox is looking a little outdated, spruce it up with a fresh coat of paint (perhaps one that matches your door or doorknob) or consider a stylish replacement. You can keep your mailbox at your curb or move it on up to the front door for extra charm. Double-check the mailbox regulations your city has set forth, then consider whether you'd like your mailbox to be attached to your door or next to the door and mounted to the wall. Whichever way you decide to go, they're pretty easy to install. The hardest part is picking one out!

Add Whimsy With A Front Door Wreath
You heard it here: wreaths aren't just for the holidays. You can find or
make year-round wreaths
that add beauty, greenery, and even flavor to your front door. Tap into your crafty side and use anything from dried fruits and florals to plants and leaves. If you want your new front door decor to remain evergreen, avoid seasonal elements that can date a wreath. If you're interested in keeping it up 365 days a year, go with simple flowers and plants (faux or preserved) that add a breezy, effortless touch of elegance throughout every season.
Perfect Your Porch
Let There Be Light [Fixtures]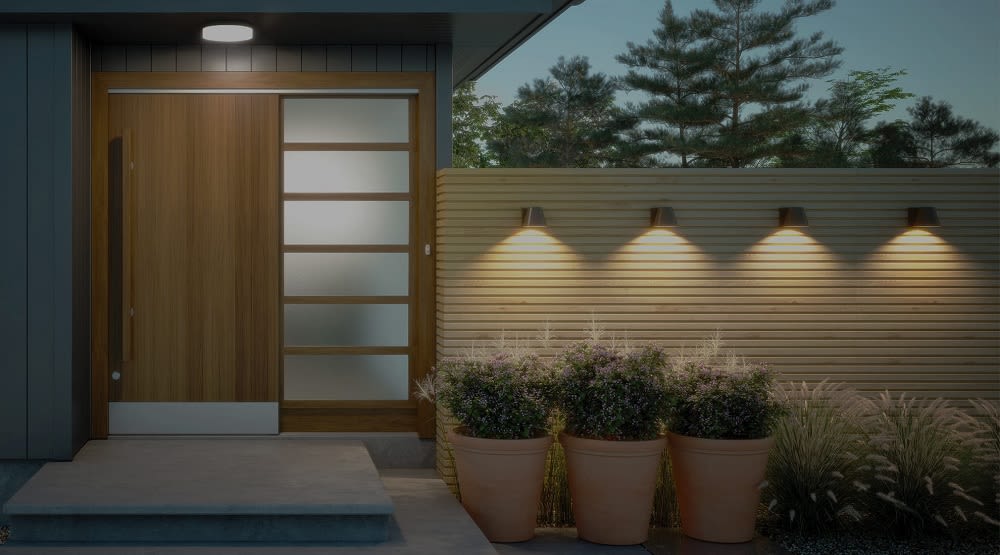 Let's be honest: there is nothing more unappealing than a dark and unwelcoming porch. Replace old, tarnished sconces and pendants with new ones to give your porch a fresh glow. You can choose wall mounted lanterns or sconces, ceiling mounted flush mount fixtures, or even have a pendant hanging above your doormat. For a pleasing symmetrical effect, place light fixtures on either side of the door and bring the whole look of the porch together. If you aren't up for a full-on DIY installation, this is an easy install by an electrician. Feel free to contact us if you'd like the names of the electricians we work with.

Sweeten It Up With A Swing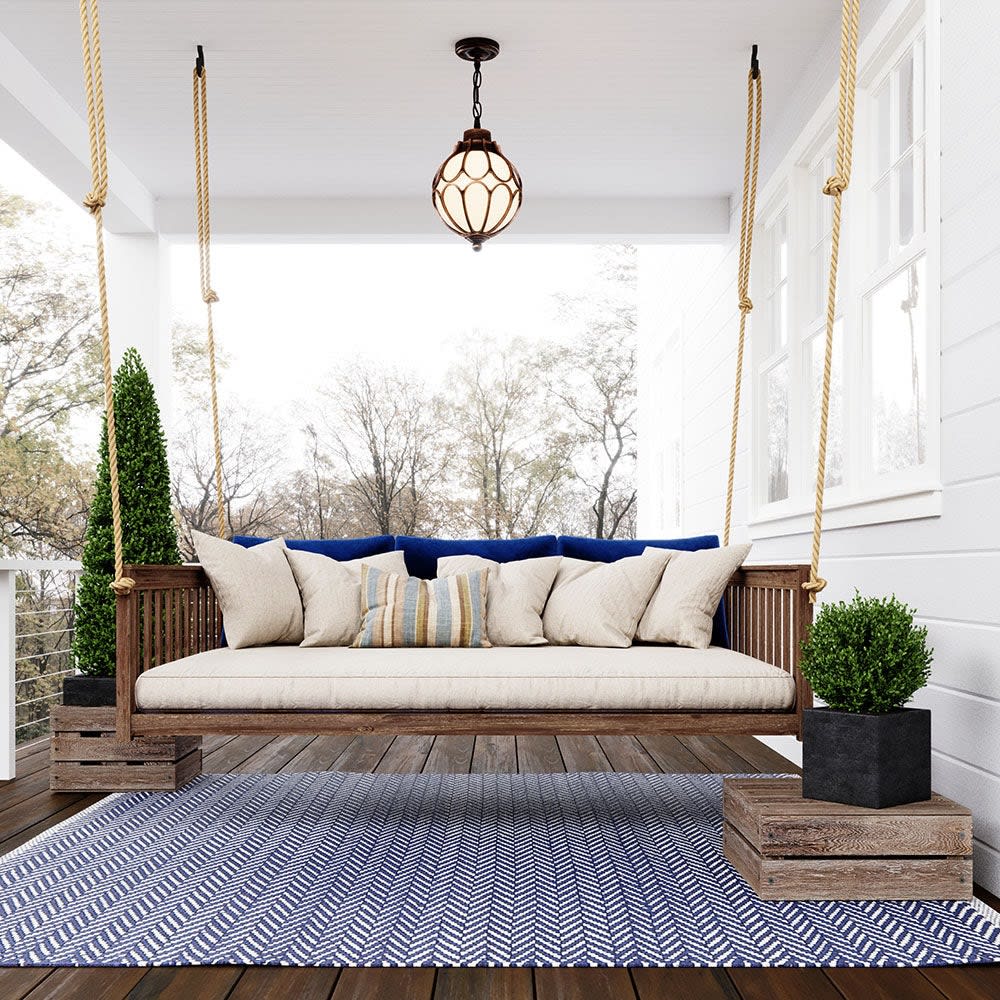 If you're craving a fun little nook to read or sit in, consider
building a cozy wooden porch swing
. This is a fantastic way to enhance curb appeal while also giving you a practical place to relax on a nice day. Porch swings can be found online, in stores, or even at antique stores for a discounted price. Whatever you do, don't forget to measure your space before buying the swing and installing it! You will want to ensure that there is not only enough room for the swing itself, but also for it to swing without concern of bumping anything.

Set A Scene With Outdoor Furniture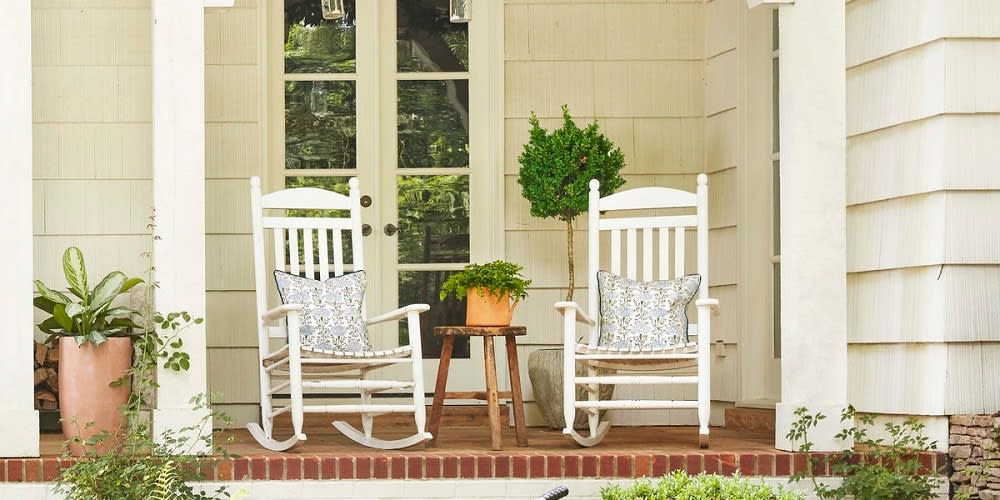 While the back patio or yard may be your main spot for outdoor gatherings, a little outdoor furniture on your porch can go a long way. It doesn't have to be anything dramatic, and you definitely don't want to overdo it. Add a vintage or modern chair or two (maybe even a ceramic table) to set a scene. Check antique or second-hand stores for pieces with extra character that will add instant charm.
Elevate Your Exterior
Install New House Numbers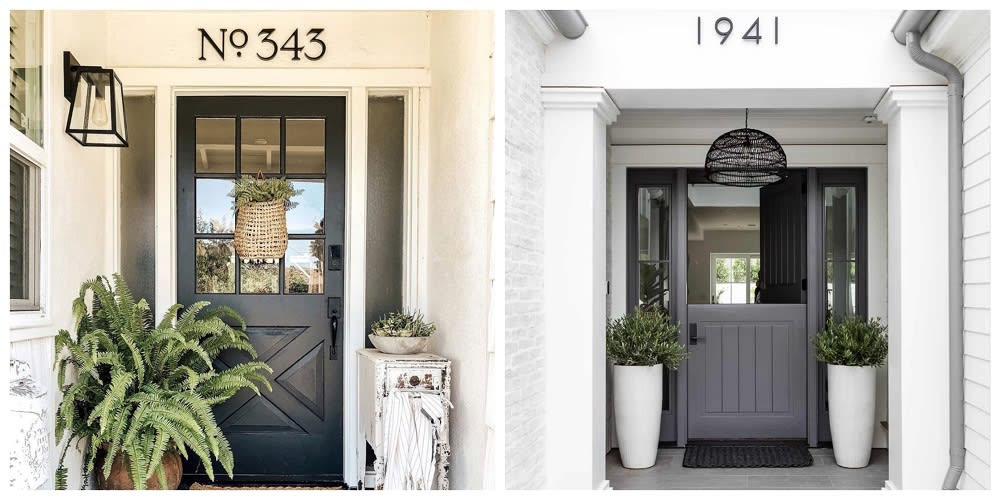 One of the quickest and easiest ways to bring a fresh, contemporary look to your property is by replacing faded or outdated house numbers with new ones. Pick out a font that complements the style of your home. If your architecture is more modern, pick a sleek sans-serif font. If you own a ranch-style home or colonial beauty, pick a rustic serif font. Place them somewhere that is distinctive and easy to spot with the eye from the street so that guests and passersby don't have to search up and down to find your house number. You don't have to be deft and nimble to install these plaques; it's an easy job that can be completed in less than 30 minutes. They're also inexpensive to purchase—unless you are on the search for a custom set!

Gussy Up The Greenery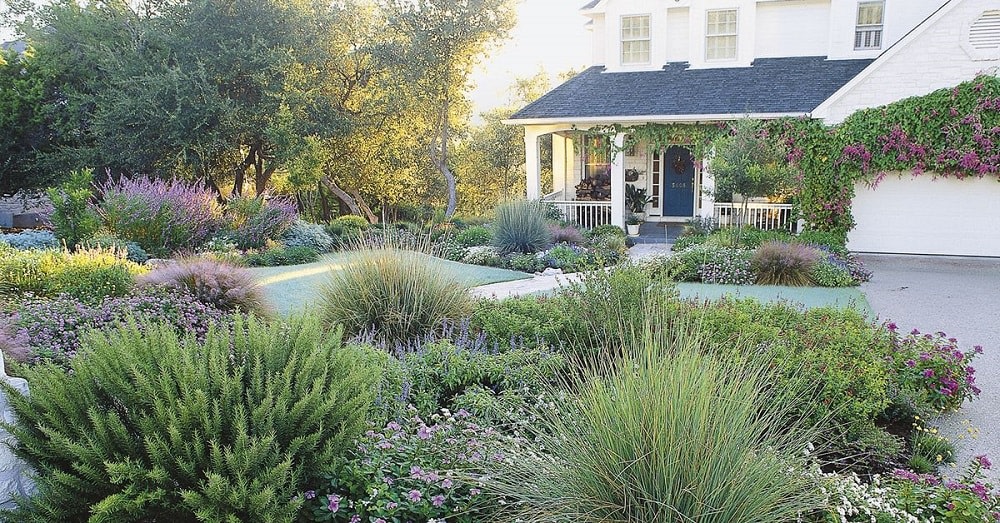 Lawn and garden care is an enormous part of curb appeal. If you have a large lawn, regularly care for and manicure it by mowing the grass, raking leaves, trimming bushes, watering plants, and pulling weeds. To breathe new life into your yard, consider planting a tree or adding some color to a flower bed. If you don't have much lawn or garden space, add some pretty greenery by installing window boxes with flowers below your window sills for a pop of color. You don't have to have a green thumb to up the ante surrounding your home, though. If you aren't a fan of getting down and dirty in the garden, you can always place potted greenery on each side of your front door or consider installing artificial turf.

Do An Extreme Clean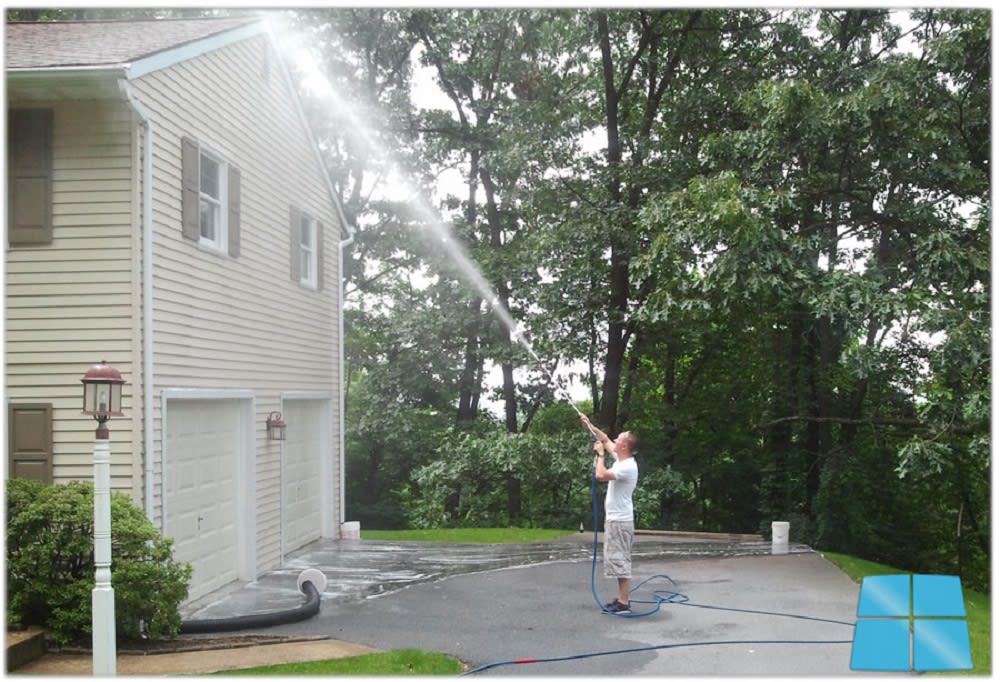 There are few things in life more satisfying than a deep clean — especially just in time for spring! Power wash seasons' worth of grit and grime off your siding, walkway, porch, and driveway. If you don't own one, you can always rent them from hardware stores like Home Depot or hire a handyman to do this. Clean your gutters out with a hose or a gutter wand, which is a hook-like curved attachment for the power washer, and scrub the outsides of them, too. Fix any small repairs, ripped screens, or cracked paint. And don't forget to clean your windows!
Make Palos Verdes Peninsula Home
Ready to enter the South Bay real estate market? Watts & Associates would love to assist you in navigating Palos Verdes Estates real estate in the South Bay and Palos Verdes. We know the best areas to live in and can introduce you to unique neighborhoods that meet the criteria you are seeking.
Contact us
today!