If you're looking to sell your home in the South Bay area of California, it's important to do everything possible to maximize its value. You can do many things to make your home more appealing to potential buyers. Yet what are the best updates to make? Experts focused on these exclusive neighborhoods south of the Palos Verdes Peninsula and Beach Cities recommend improvements that can net you
$3 to $5 extra for every dollar
invested in a project. Here are a few of these cost-effective suggestions that are known to have a high return on investment.
Hardware and Lighting
Depending on how quickly you intend to sell your home, you may want to concentrate first on the little improvements that can make a big difference. Take decorative hardware and light fixtures, for example. For a small investment (of both time and money!), you may be surprised by how much impact new door knobs, cabinet pulls, and light fixtures can make on your property.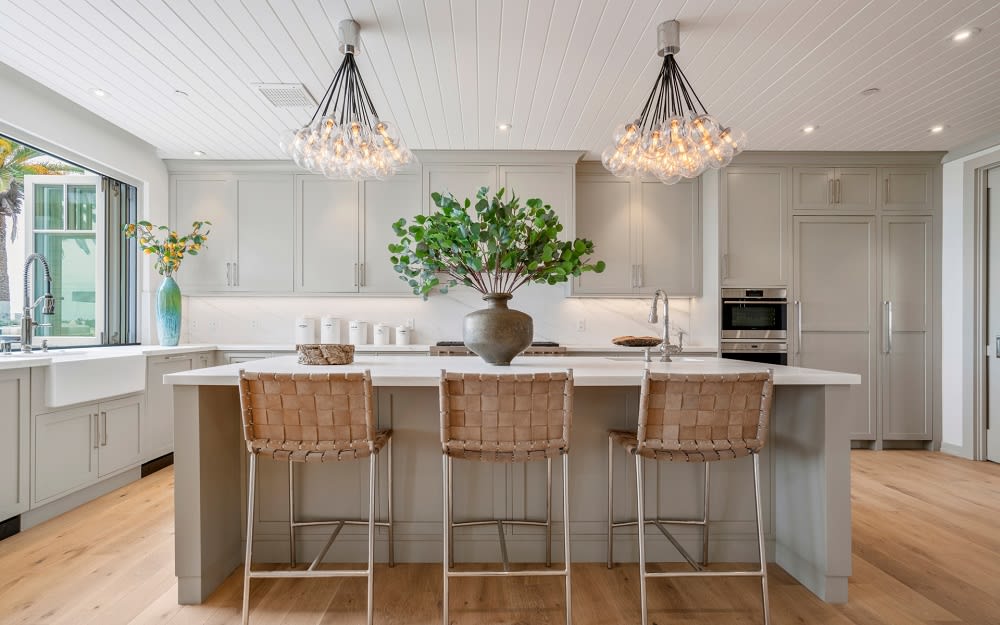 Opt for a style that fits the rest of your home's aesthetic when looking for new doorknobs. While silver or gold presents a classic look, you might also consider copper or iron for a dramatic statement. Whatever you choose, match all the doorknobs in each room for a cohesive look.
For the cabinet pulls, try to find something that once again speaks to the style of your home. If you have a more modern look, sleek and simple hardware may be best. For a traditional feel, go for pulls with more ornate details — mix and match styles for a more customized and chic appearance. Feel free to match the metal on your door knobs or mix metals.
As for the light fixtures, there are many great options to consider. In the classic California Ranch style home in Rolling Hills Estates, you may want to go for a timeless look with lanterns or iron chandeliers. For a Spanish style home in Palos Verdes Estates, you might opt for something more traditional like an antique iron chandelier or more transitional like an iron wheel chandelier. In a more modern Manhattan Beach property, sleek and simple hardware may be best. For a coastal style home in El Segundo, you might choose something more nautical or transitional.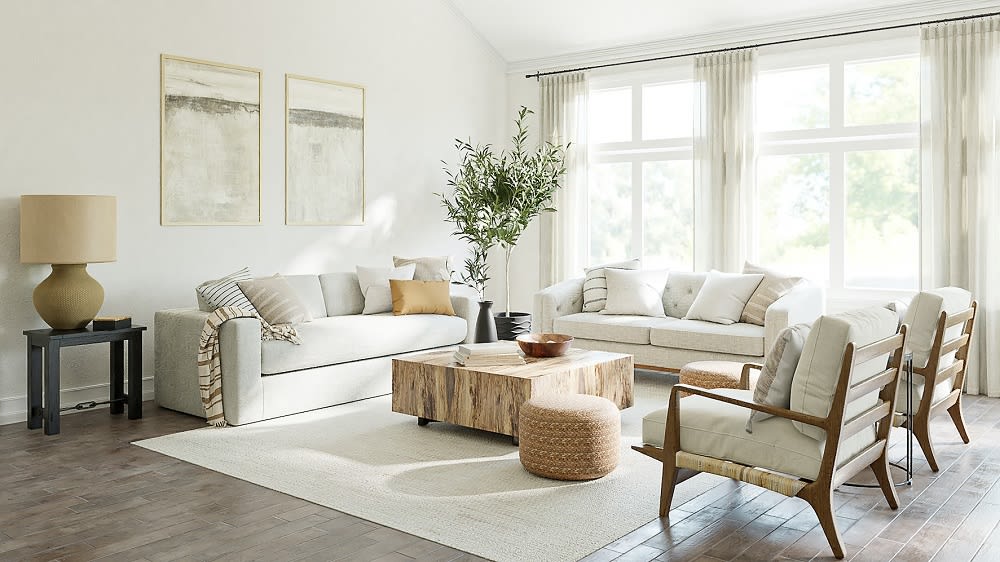 If your window coverings are dated or damaged, it's worth replacing them. New window coverings can give any room — whether it's a Palos Verdes Estates mansion or a condo for sale in Redondo Beach — an instant, modern face-lift. Just be sure to select coverings that offer the widest appeal. For example, it's best to stick with neutral tones that will complement your home's décor. For a touch of class, consider automated window shades. These can be controlled with a remote or a smartphone and will add a high-tech touch flair to your home.
Fresh paint and plants
A fresh coat of paint is one of the quickest ways to improve the appearance of a home or condo. When choosing paint colors, it's best to stick with light and bright neutrals that will appeal to a wide range of buyers. If you are not sure what colors to choose, test them out by painting small sections of walls in each color. Observe how the colors look at different times of day and in different lighting conditions. Once you've selected the perfect combinations, be sure to
hire a professional painter
to get the job done right.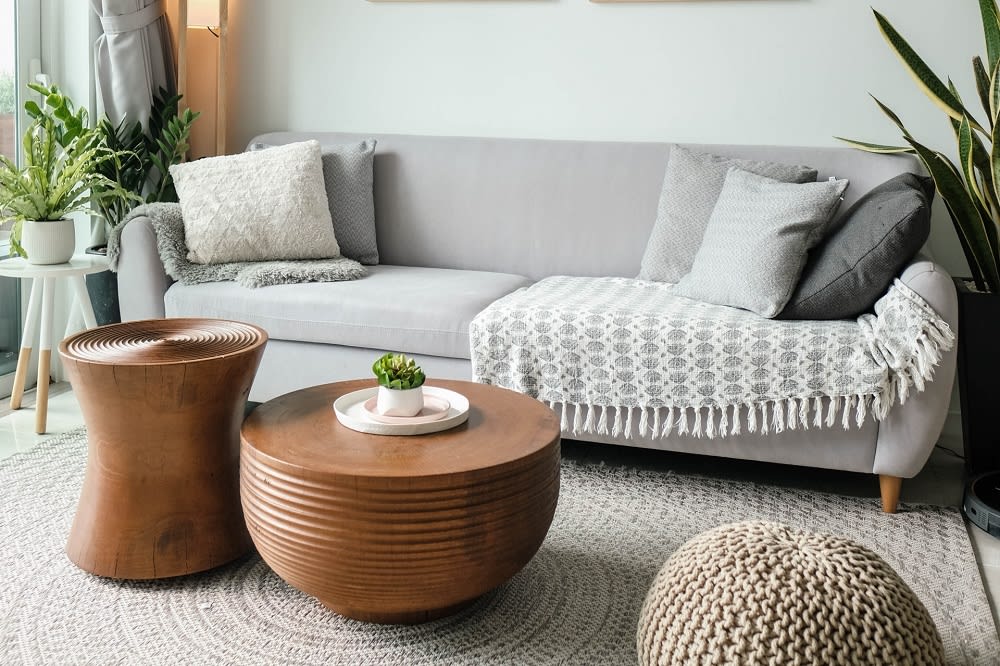 Adding fresh greenery to your home can make it feel more inviting and welcoming to luxury buyers in this deluxe California community. Place healthy, low-maintenance houseplants in key areas like the entryway, living room, and kitchen. Some good options include succulents, snake plants, and philodendrons. Place them in stylish pots or baskets that match your home's surroundings.
Go big or go home
If you can devote more time and budget to increasing your home's value, there are some time-tested
remodeling improvements
that can pay big dividends. Investing in new floors is one example. When updating the flooring in a premium property, don't skimp. Choose quality materials that are beautiful, durable, and easy to maintain. It is common to use tile or luxury vinyl planking in rooms where water damage could occur. Otherwise, consider hardwood or plush carpet.
Another large project that can greatly impact a home sale is updating your roof. Potential buyers may be turned off if your roof is old or in disrepair since it can be daunting to face a major repair shortly after moving in. Investing in a new roof can add value to your home and make it more appealing to buyers.
Similarly, repairing or replacing your home's siding is another major project that can increase the value of your estate. Upgrading your siding is a significant investment, but it often pays off when you sell your home.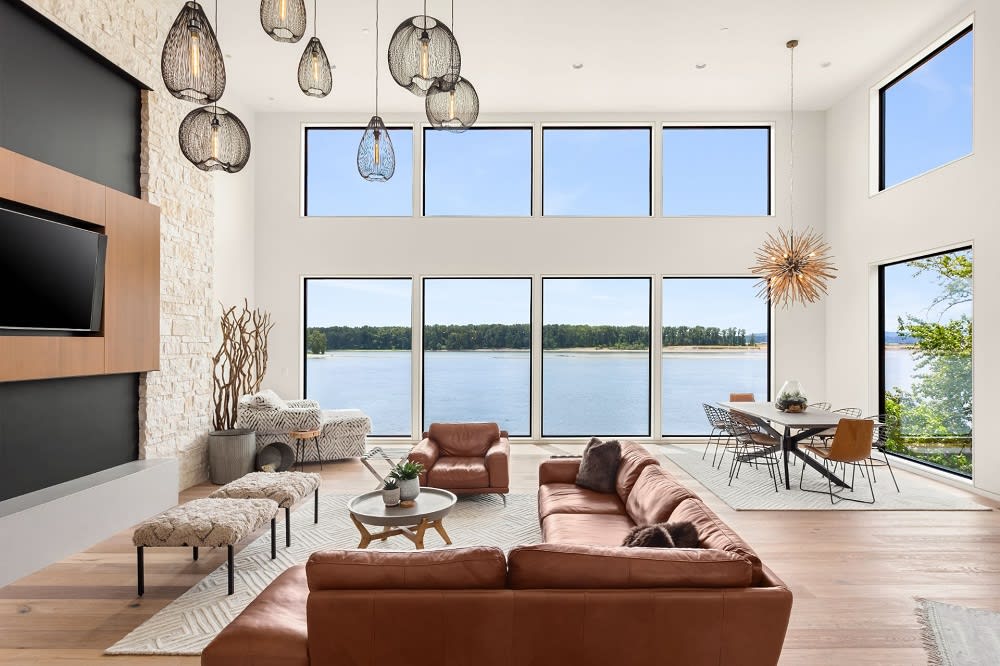 If your home has old or inefficient windows that no longer work properly, they may need to be repaired or replaced before you sell. Replacing your windows is a potentially pricey project, but it will be a relief to buyers not to worry about this significant quality-of-life upgrade after moving in.
Remodel your kitchen and bath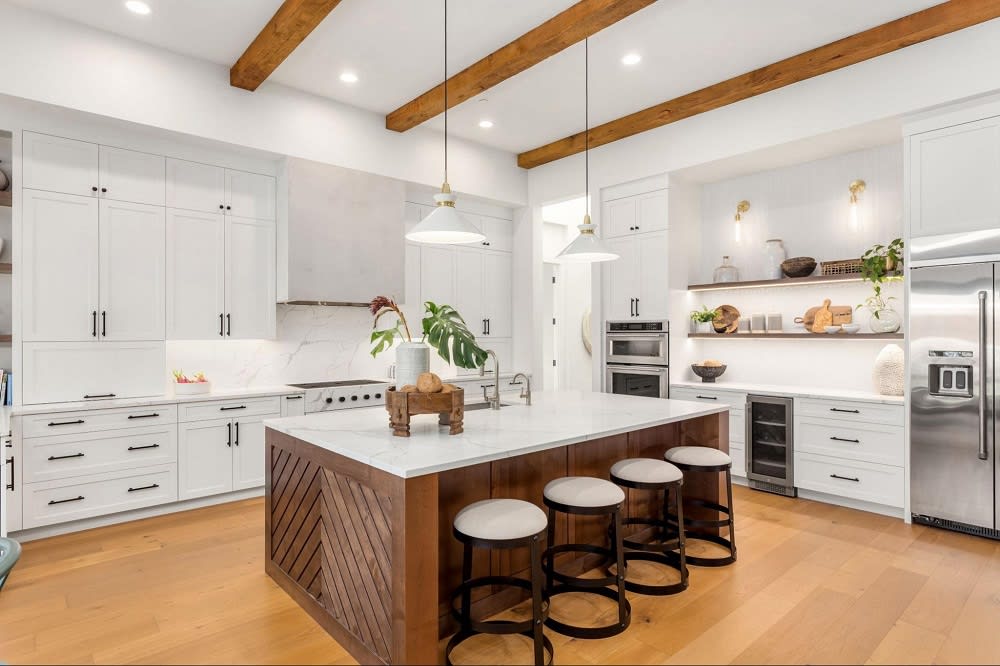 Updating a kitchen or bath often involves a serious investment in time and money, but doing so can significantly increase the value of your home. At a minimum, consider refinishing or painting the cabinets and adding new hardware. For a larger impact, think about a complete
kitchen remodel
. This will involve gutting the kitchen and starting from scratch. While this is a major effort, it is always guaranteed to impress buyers in Palos Verdes and the South Bay.
When doing a complete kitchen remodel, be sure to invest in custom cabinetry. This will give your kitchen a high-end look that your home deserves. You can even buy a custom range hood to bring your kitchen to the next level.
Granite, marble, and quartz are always in style for countertops, but
quartzite
is increasingly popular as well. As for the backsplash, consider a slab that matches the corresponding countertop for a cohesive look. You can also choose a patterned or textured backsplash to add interest to the space.
Like a kitchen remodel, a
bathroom
refresh is a big commitment but should be seriously considered if what you have is out of date. At a minimum, you should consider updating the faucets and the showerhead. You may also want to replace the lighting and add new mirrors.
For a major bathroom remodel, choose new tile for the floors. You'll also want to think about updates to the tub, shower, and sink. For the tub, consider a freestanding soaking unit for a luxurious look. For the shower, you may want to add multiple showerheads, a rainfall showerhead, or even luxury features like aromatherapy inserts or a built-in sound system. As for the sink, a vessel sink is a striking upgrade that is sure to turn heads.
Besides the big fixtures, don't overlook the smaller details. New soap dispensers, toiletries, and holders for toilet paper and hand towels can make a big difference in the overall look of your bathroom. For a nice treat, consider a heated towel rack. This is a small upgrade that can make a big difference in the enjoyment of your bathroom.
Contact a trusted agent today
There are many ways to increase the value of your home in the South Bay and Palos Verdes, regardless of whether you're planning to sell in the near future. By making some simple updates — or spending wisely on more serious upgrades — you can make your home more enjoyable for yourself and more attractive to potential buyers down the road. For more information on how to maximize the value of your property, contact an experienced, trusted realtor like the team at
Watts & Associates
today. We specialize in Real Estate all over the South Bay from Rancho Palos Verdes to El Segundo.